Alloy Steel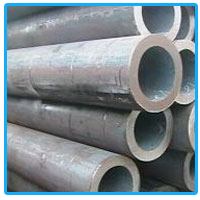 We are a leading name in successfully handling the requirements of Alloy Pipes & Tubes .With the pipes manufactured at par with international standards, we have with us necessary support of latest equipment that helps us in developing process knowhow as well as sound production practices that are second to none. Following well defined and stringent de-oxidation practice for ensuring macro inclusions are floated out from molten metal.  

Specifications :-
Grades : Gr P 1 , P 5 , P 9 , P 11 , P 12 , P 22 , P 23 , P 91

ange : ½" NB TO 24" NB IN SCH 20 , 30, STD, 40 , 60 , 80 , XS , 100 , 120 , 140 , 160 & XXS as Per NACE MR 01 75 

Type : SEAMLESS / FABRICATED 

length : Single Random, Double Random & Cut Length 

End : Plain End, Bevelled End, Threaded

Alloy Steel Pipe 
Standard : ASTM / ASME A 335 
Grade : Gr P 1 , P 5 , P 9 , P 11 , P 12 , P 22 , P 23 , P 91

Value Added Sevices 
• Bending 
• Draw & Expansion 
• Customized Pipe

The salient features are as follows :

• Excellent mechanical & magnetic properties
• High thermal & electrical conductivity
• Low gas content & vapor- pressure
• Value Added Services
• Hot Dipped Galvanizing 
• Epoxy & Fbe Coating 
• Electro Polish 
• Draw & Expansion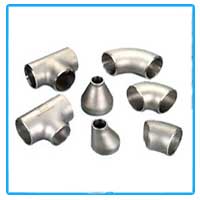 We hold the expertise in manufacturing, and exporting Alloy Fittings. Advanced technologies are used in our custom for each product we build. These fittings are designed outstandingly with various specifications. It is easy for performing and featured with noise free functioning, less maintenance, easy to relocate. This is normally used in the industries for joining the pipes. 

Specifications :-
Grades : 
WP 1, WP 5, WP 9, WP 11, WP 12, WP 22, WP 23, WP 91.

Range : 1/2"NB TO 48"NB IN SCH: 20, 30, 40s, 80s, 10, 20, 40, STD, 60, 80, XS, 100, 120, 140, 160, XXS available with NACE MR 01-75 

Standard : ASTM / ASME A/SA 234

Types : long/short radius elbows, equal/unequal tees, concentric/eccentric reducers, caps, cross, short/long neck stub-ends

Other Fittings
Customised Fittings 
Hydraulic Fittings 
Instrumentation Fittings

Value Added Services 
• Hot Dipped Galvanizing 
• Sand Blasting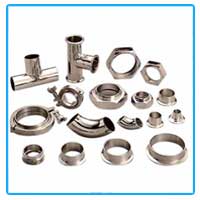 We hold the expertise in offering premium quality Alloy Steel Screwed & Forged Fittings to our esteemed client. These products are checked on various well defined parameters. They test is conducted under the guidance of our expert professionals. 

Specifications :-
Grades : F 5, F 9, F 11, F 12, F 22, F 91.

High Speed Steel (HSS), HCHCR & OHNS in Grade : M2, M3, M35, M42, T-1, T-4, T-15, T-42, D2, D3, H11, H13, OHNS-01 & EN52.

EN Series in Grade : EN-1A, EN-3B, EN-8, EN-9, EN-16, EN-18, EN-19, EN-24, EN-29B, EN-31, EN-32B, EN-36, EN-36C, EN-42J, EN-45, EN-47, EN-48A, EN-100, EN-111, EN-202, EN-352, EN-353, EN-1117 Etc.

Range : ¼" NB to 4" NB in 3000 LBS, 6000 LBS, 9000 LBS available with NACE MR 01-75. 

Standard : ASTM A182

Types :  Elbows, Equal/Unequal Tees, Concentric/Eccentric Reducers, Full/Half Couplings, Reducing Couplings, Caps, Cross, Unions, Hex/Reducing/Flash Bushings, Plugs, Nipples, Swage Nipples, Reducer Inserts, Boss, Laterals Street Elbows & Outlets/Branch Connections (Weldolets, Thredolets, Sockolets, Flexolets, Latrolets, Elbolets, Sweepolets, Insert Weldolets, Nippolets, Brazolets, Coupolets)

Other Fittings
Customised Fittings 
Hydraulic Fittings 
Instrumentation Fittings

Value Added Services 
• Hot Dipped Galvanizing 
• Sand Blasting Government Companies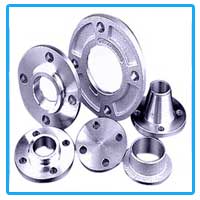 SUPPLIERS, Exporter, Importer, and Supplier of superior quality Alloy Steel Flanges. The Alloy Steel Flanges offered by us are strictly tested by our experts on various parameters, in order to meet the quality standards. Our Alloy Steel Flanges are widely used in various industrial applications. Moreover, these Alloy Steel Flanges are available in different sizes and specifications as per the client's needs.

Specifications :-
Grades : F 5, F 9, F 11, F 12, F 22, F 91.

High Speed Steel (HSS), HCHCR & OHNS in Grade : M2, M3, M35, M42, T-1, T-4, T-15, T-42, D2, D3, H11, H13, OHNS-01 & EN52.

EN Series in Grade : EN-1A, EN-3B, EN-8, EN-9, EN-16, EN-18, EN-19, EN-24, EN-29B, EN-31, EN-32B, EN-36, EN-36C, EN-42J, EN-45, EN-47, EN-48A, EN-100, EN-111, EN-202, EN-352, EN-353, EN-1117 Etc.

Range : ½" NB to 60" NB

Standard :150 LBS, 300 LBS, 600 LBS, 900 LBS, 1500 LBS, 2500 LBS 
ASA 150#, ASA 300# DIN ND 6,10,16,25,40 Etc.

Nace : NACE MR 01-75, MR 01 03 

Types : Socket Weld, Slip On, Blind, Lapped, Screwed, Weld Neck, Long Weld Neck, Reducing, Spectacle, Ring Joint

Standard: ASTM / ASME A/SA 182 & A 387

Grade : F1, F5, F9, F11, F12, F22, F91.

SPECIFICATIONS AS PER THE INTERNATIONAL STANDARD ASTM, ASME, API, AISI, BS, ANSI, DIN, JIS, MSSP, NACE 

Value Added Services :  
• CNC Machining 
• Customized Flanges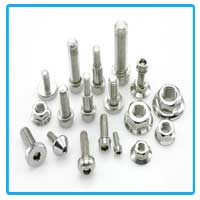 Made available in different materials grades, sizes and other specifications, the Alloy Steel Fasteners are thoroughly tested for quality before their delivery. That is why, we are considered as one of the leading Alloy Steel Fasteners suppliers and Exporters in the market.

Specifications :-
Grades : 
ASTM / ASME A 193 B 6, B 7/ B 7M, B 16/ ASTM / ASME A 194 GR. 2, 2HM, 2H, GR 6, B 7, B 7M.

Types :  
Industrial Bolts: Stud bolts, hex head bolts, socket hexagon head screw anchor bolts, u-bolts, j bolts, mushroom head square neck bolts, t- head bolts, wing screw bolts, eye bolts, eye bolts, foundation bolts, structural bolts.
Industrial Nuts: Hexagon nuts, hexagon coupling nuts, hexagon thin nuts, square nuts, hexagon castle nuts, self locking nut, hexagon domed cap nuts.
Industrial Washers: Plain washer, plain big & small washers, spring lock washers, spring washers heavy duty, tooth washers, star washers, tab washer with one & two tab.
Industrial Screws: Pan head slotted screws, hexagon head screws, cheese head slotted screws, countersunk head slotted screws, countersunk raised head slotted screws, Pan Phillipse Head Screws, Countersunk Phillipse Raised Head Screws.

Specialty:
• Tough construction
• Dimensionally precise
• Anti-corrosive
• High resilience

Used In:
• Oil and Gas Industry
• Engineering Industry
• Petrochemical Industry
• Construction Industry
• Water Treatment Industry
• Pipe and Tubing Industry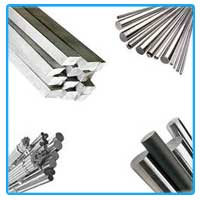 Highly appreciated for its durability, sturdy construction and tear-resistance, our range of Carbon & Alloy bars & Wires is quality tested at ours and the vendors' premises. We also offer these in different alloy grades, which is mentioned below:

Specifications :-
Grades : F 5, F 9, F 11, F 12, F 22, F 91.

High Speed Steel (HSS), HCHCR & OHNS in Grade : M2, M3, M35, M42, T-1, T-4, T-15, T-42, D2, D3, H11, H13, OHNS-01 & EN52.

EN Series in Grade : EN-1A, EN-3B, EN-8, EN-9, EN-16, EN-18, EN-19, EN-24, EN-29B, EN-31, EN-32B, EN-36, EN-36C, EN-42J, EN-45, EN-47, EN-48A, EN-100, EN-111, EN-202, EN-352, EN-353, EN-1117 Etc.

We offer Alloy Bar as per the following specifications.
Standard:ASTM / ASME A/SA 182

Form : Round

Finish :  
Bright
Black

Range : 20 mm To 300 mm Dia in 100 mm TO 6000 mm Length 

Value Added Services:
• Annealed      
• Forged & Peeled
• Rolling
• Cutting
• 100% Ultrasonically tested.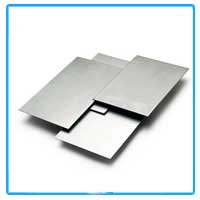 We are reputed SUPPLIERSs and exporters of high quality Sheets & Plates. These products are globally known for its compliance with the industry set norms. We offer them in various grades that meet the requirements of the client. Our range comprises of Stainless Steel Sheets & Plates.

Specifications :-
Grades : F 5, F 9, F 11, F 12, F 22, F 91.

High Speed Steel (HSS), HCHCR & OHNS in Grade : M2, M3, M35, M42, T-1, T-4, T-15, T-42, D2, D3, H11, H13, OHNS-01 & EN52.

EN Series in Grade : EN-1A, EN-3B, EN-8, EN-9, EN-16, EN-18, EN-19, EN-24, EN-29B, EN-31, EN-32B, EN-36, EN-36C, EN-42J, EN-45, EN-47, EN-48A, EN-100, EN-111, EN-202, EN-352, EN-353, EN-1117 Etc.

Standard: ASTM / ASME A/SA 387

Range : 5 mm To 200 mm thick in 1000 mm TO 2500 mm width & 2500 mm to 12500 mm Length 

Sheets & Plates In Form Of : Sheet, Plates, Flat, Strips, Profile, Blank ,Circle, Ring etc. 

Value Added Service :
• Cutting 
• Bending 
• Forging
• Rolling
• Heat Treatment
• Minor Fabrication